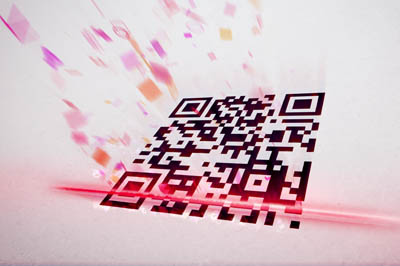 QR Code Services in Panama
What is a QR code?
QR Codes, short for "Quick Response" Code, are two dimensional barcodes that are designed to be read by a mobile scanner.   Most current mobile devices already have a QR reader (scanner) installed ahead of time.  If not, there are many apps available for free.
What do you do with QR codes?
QR codes have quickly become the most popular tool for mobile marketers.  These codes allow the user to scan the code and offer a wide range of actions, automatically.
The most popular use is to direct someone to a website or specific URL.  Scan the code and your device will automatically take you to that web address.
QR codes can be found on bus stops, your doctors office, and in the grocery store. QR codes can also be programmed to perform a number of additional tasks including downloading contact information to your phone, dialing a phone number, downloading a Vcard, or displaying product information.  Below we have listed some basic QR code functions.
QR Code Options – QR Code services in Panama
Add a QR code to your artwork
Optimized, QR Code services in Panama, can create and insert a custom QR code into your artwork for any product you are manufacturing.  Add codes to your retail-ready CD or DVD package to create easy access for mobile users to learn more about your product before making a purchasing decision.
QR Code Labels and Stickers
We can print labels or stickers that can be applied to the outside of your retail-ready packages.  Some customers even apply them to the outside of their master cartons for easy identification when they arrive to their locations.
QR Code Online Promotions
Looking to create a mobile promotion around your product, event, or new release?  Optimized can create mobile-optimized landing pages that feature product information, e-commerce links, and a call to action.
Contact us if you want to use QR codes for you business, we are the best providers of QR Code services in Panama.
Contáctenos
Calle 50, Plaza Banco General, piso 25, ofic. 25-10
6550-1931