SEO Audit in Panama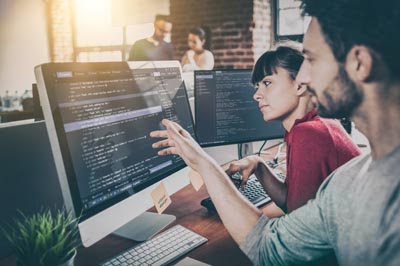 These are the most important factors when optimizing your website for the search engines and the details that look out when you perform a SEO audit in Panama.
1. Title Tags
Your title tags tell Google what your pages are about, and they are one of the most important SEO factors.
Are your title tags unique on all pages?
Do your title tags include well-researched keywords?
Are your title tags well-written
Are your title tags the appropriate length -50-65 characters?
2. Meta Descriptions
Your meta description is the text that shows up below your title tag in Google's search results. Meta descriptions don't directly influence your Google rankings, but a well-written meta description can help generate more clicks from your Google rankings.
Do you have unique meta descriptions on all pages?
Do your meta descriptions contain relevant, engaging copy?
Are your meta descriptions the appropriate length 100-160 characters?
3. Header Tags (h1, h2, h3)
Headers are the visible headlines on the page. It's important to include relevant keywords, but most importantly, write headers for conversion since they are highly visible to website visitors.
Do you have headers on your webpages?
Do your headers include relevant keywords, without being over-optimized?
4. Website Copy
It's critical to make sure that your webpage content will satisfy the intent of the searcher. In many cases, this means having a sufficient amount of website copy on your pages. You want to incorporate your keywords, but you also don't want to force too many keywords into your website copy. It's important to write for humans, not search engines. Keep that in mind when perform a SEO audit in Panama.
Do you have sufficient copy on pages you want to rank in Google – at least 300 words ?
Does your website copy satisfy the searcher's intent?
Is your website content unique?
5. Website Structure
You need dedicated pages for each core keyword/topic you want to rank for in Google.
Do you have pages for each major product/service/topic you want to promote via SEO?
Are your key SEO landing pages well-integrated into your website's linking architecture?
6. URL Structure
Your URLs need to be brief and descriptive, and integrating keywords into the URL when possible. We recommend avoiding lots of parameters in URLs.
Are your URLs short and simple?
Do your URLs contain relevant keywords?
7. Image Optimization – SEO Audit in Panama
Do you have relevant, descriptive keywords in the Alt tag?
Do you have relevant, descriptive keywords in the image file name?
Contact us to perform a SEO audit in Panama.
Contáctenos
Calle 50, Plaza Banco General, piso 25, ofic. 25-10
6550-1931